Discover the Excellence of Wayne Dalton Garage Doors with Burton Lumber
Wayne Dalton stands as a gold standard in the world of garage doors. At Burton Lumber, we're proud to showcase a vast range of Wayne Dalton residential garage doors, available in an array of designs, colors, and features. These doors don't just elevate the aesthetics of your home; they significantly boost its curb appeal.
Considering a home upgrade? A fresh garage door not only rejuvenates your home's facade but also adds tangible value. It's worth noting that, consistently, one of the most rewarding home improvement ventures in terms of return on investment is a garage door replacement.
Investing in a new garage door is a smart choice. To simplify your decision-making, we invite you to explore our Garage Door Design Center and Garage Door Selection Guide. Find the perfect door that complements your home's unique charm with Burton Lumber.
Wayne Dalton Garage Doors Brochures →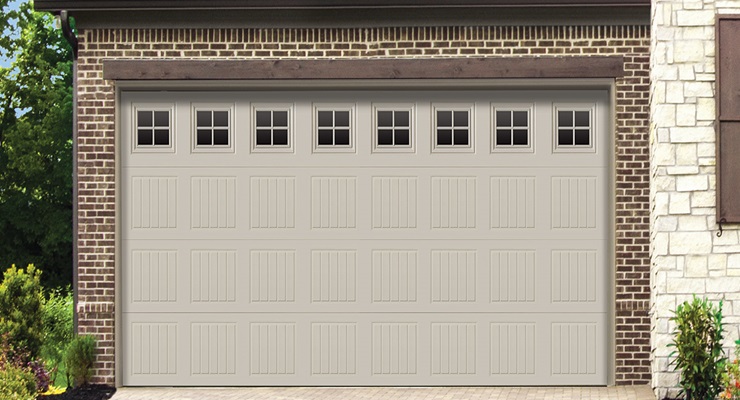 Vinyl Garage Doors
Model 8700
These ultimate, easy-care doors utilize quality UV-resistant vinyl to stand up against the elements, especially in coastal regions.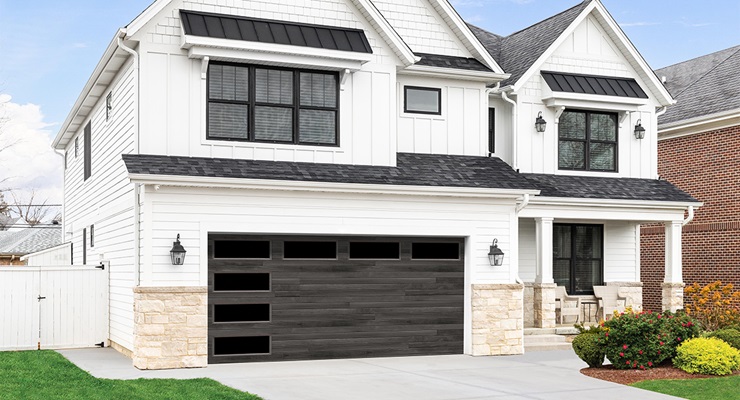 Classic Steel Garage Doors
Models 8300, 8300AG, 8500 & 8500AG
Heavy-gauge steel and a thick layer of insulation provide a smooth, dependable operation that excels in appearance and strength.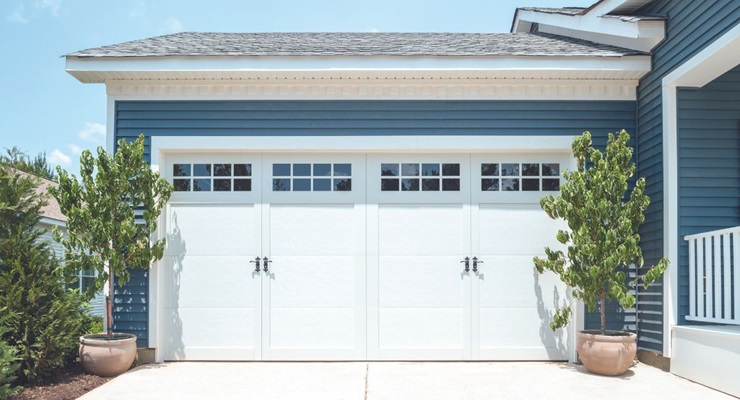 Carriage House Garage Doors
Model 6600
This low-maintenance, steel-panel door embossed with DecaTrim™II wood-grain will enhance your home's style and thermal efficiency.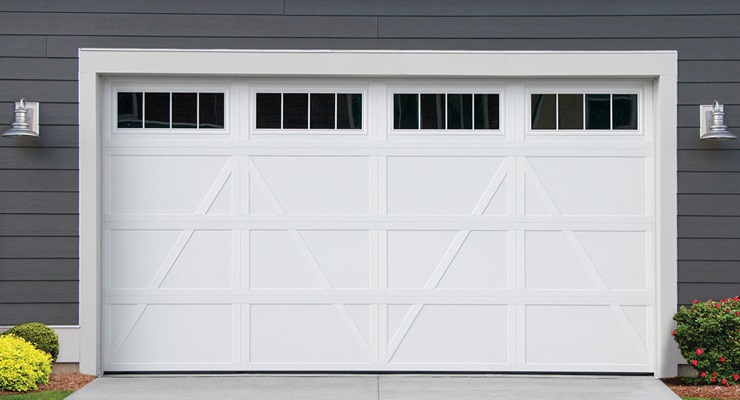 Carriage House Steel Garage Doors
Model 9405
Eye-catching and built to last, these carriage house, steel doors will enhance the look of your home with a vintage-inspired style.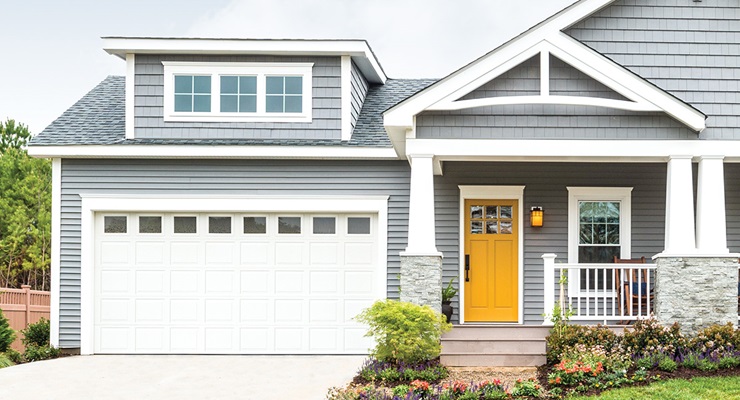 Classic Steel Garage Doors
Models 9100-9605
These classic steel garage doors are crafted for high-performance and quiet operation using foam-in-place, polyurethane insulation.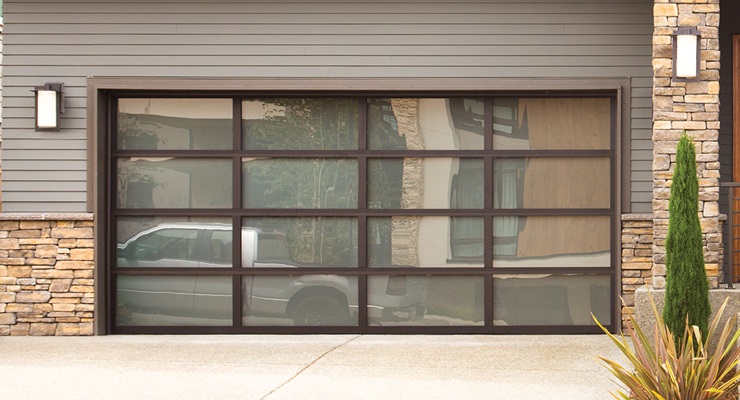 Modern Glass Garage Door
Model 8800
This full-view glass door enhances the design quality of any home using a rich textural mix when paired with any finishing material.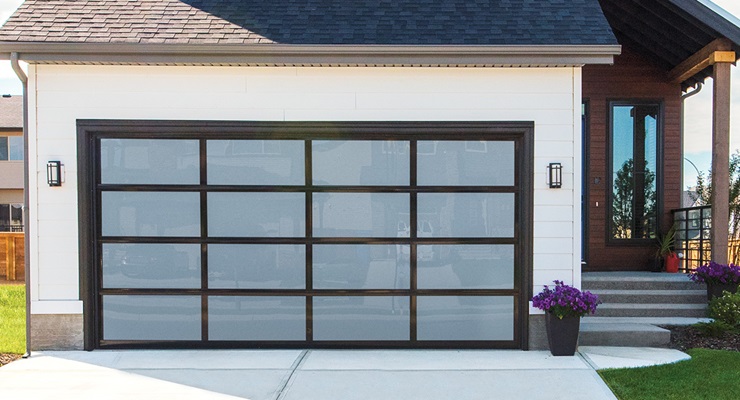 Modern Glass Garage Doors
Model 8850
Infuse indoor and outdoor spaces with a customizable, aluminum glass door, available in a variety of frame finishes and glass options.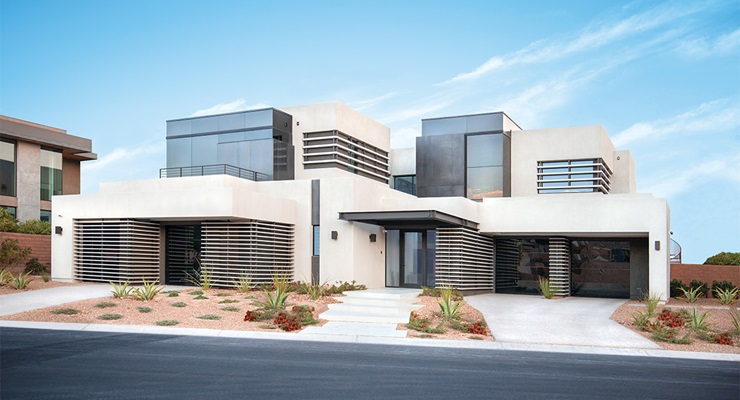 Frameless Glass Garage DoorsLuminous®
Model 8450
Frameless glass panels mounted on an aluminum structure, this ultra-modern garage door adds visual interest and is easy to maintain.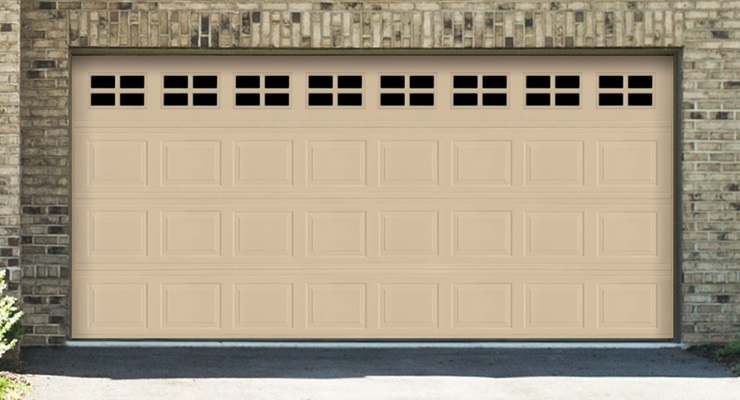 Classic Steel Garage Door
Models 8024 & 8224
Embossed steel panels with a polyester finish make these garage doors a trifecta of value, offering beauty, efficiency, and innovation.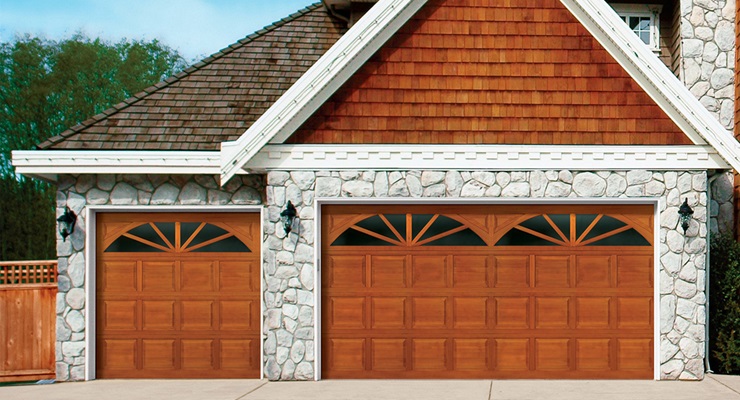 Raised Panel Wood Garage Doors
300 Series
Classic and strong, the understated elegance of these doors complements a variety of architectural styles, adding value to your home.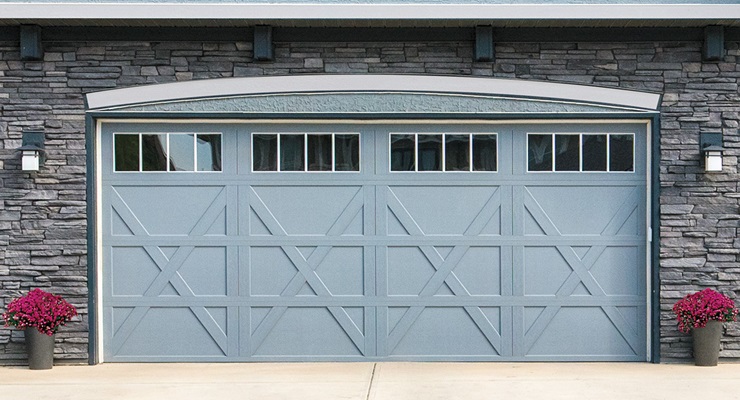 Carriage House Garage Doors
Model 8670
This steel carriage house design is embossed with rich wood grain and combines a classic swing-open style with modern convenience.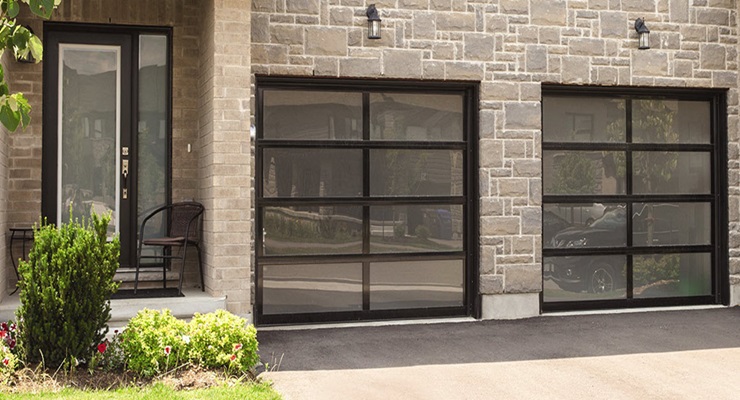 Wind Load Aluminum Garage Doors
Model 8855
Crafted with wind load reinforcements and impact-rated options, this aluminum, glass door stands up to extreme weather conditions.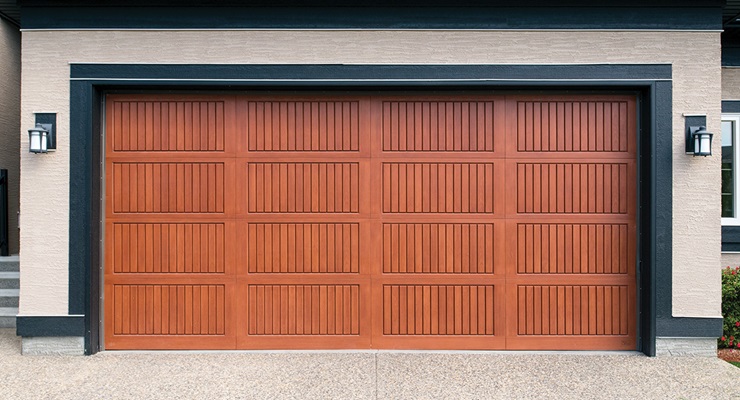 Fiberglass Garage Doors
Model 8680
The fiberglass, faux-wood finish combined with a sturdy, steel frame makes these doors a top choice in appearance and functionality.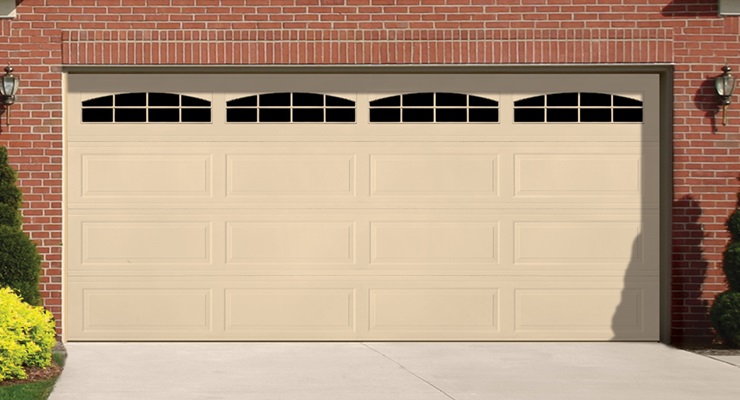 Classic Steel Garage Doors
Models 8000-8200
This entry-level door is crafted in a popular style that is functional and durable while providing a gorgeous look at a great value.
Flush Wood Garage Doors
40 Series
The flush wood design of these garage doors makes them visually dramatic while they bring value, security, and reliable performance.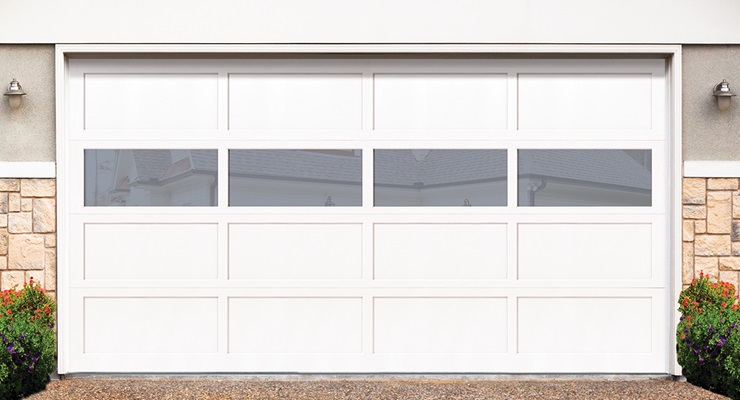 Colonial Style Wood Garage Doors
100 Series
The Colonial-style wood garage door pays homage to a design legacy that is centuries old, using modern, state-of-the-art technology.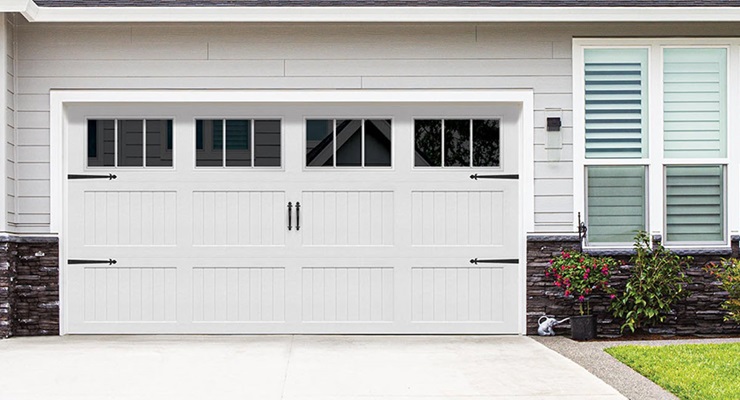 Designer Steel Garage Doors
Model 8310
These designer steel doors are thermally efficient, virtually maintenance-free, and built to withstand the demands of everyday use.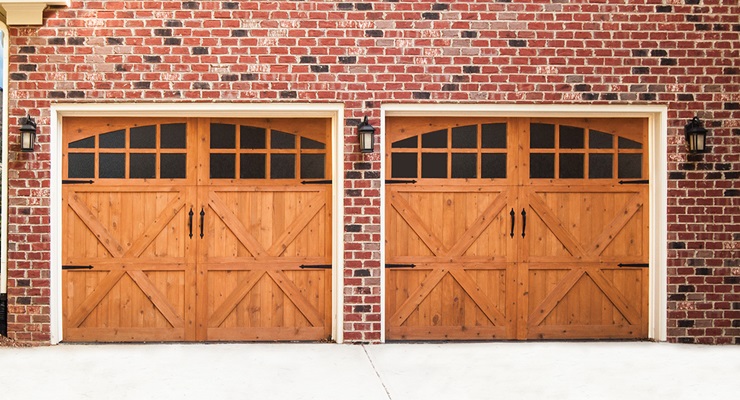 Carriage House Style Wood Doors
7400
The Amish craftsmanship of these doors are equestrian-inspired to withstand the elements and transform the appearance of your home.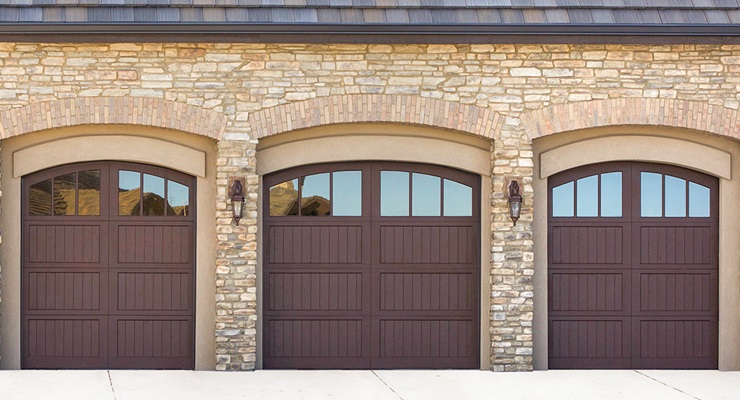 Wood Panel Garage Doors
7100
These carriage house wood-panel doors use a classic swing-open appearance with the modern-day convenience of a sectional garage door.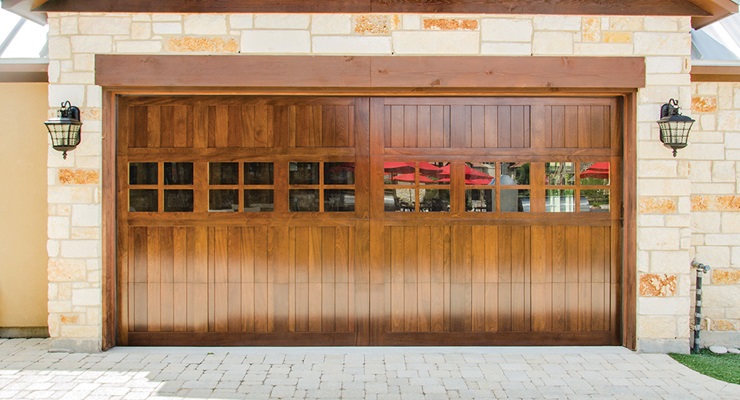 Custom Wood Garage Doors
These doors are hand-built by Amish craftsmen and artisans using time-honored methods that combine expert detailing and durability.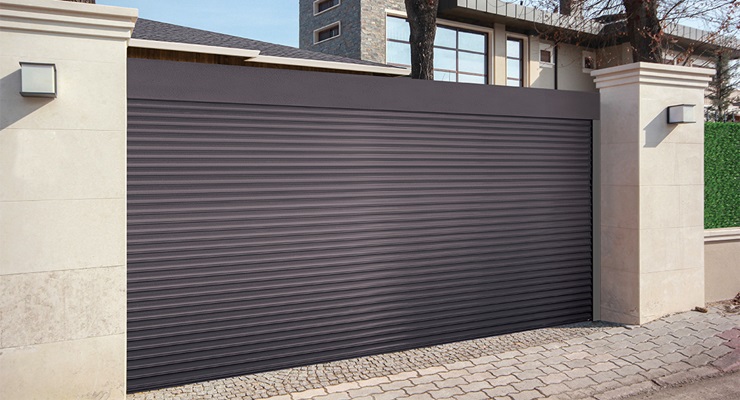 Aluminum Security Shutters
Model 523RX
Aluminum Security Shutters are specially designed for residential properties in high-traffic areas. Model 523RX is an attractive rolling shutter offering added security.
Wayne Dalton garage doors offer a wide selection of wood garage doors, carriage house style garage doors, classic steel garage doors, contemporary aluminum garage doors, designer fiberglass garage doors, vinyl garage doors and insulated garage doors. With over 16 residential garage door collections and a multitude of color, window and decorative hardware options, Wayne Dalton is able to suite the personal taste and architectural style of virtually every customer.
As a leading brand in the garage door industry since 1954, Wayne Dalton is committed to offering a wide variety of distinctive designs and helpful selection tools for customers across North America. * Wayne Dalton uses a calculated door section R-value for our insulated doors.
You may also directly call the location nearest to you:
Salt Lake City – (801) 952-3700
Holladay – (801) 277-2621
Lindon – (801)785-6858
Layton – (801) 547-9411
Heber City – (435) 654-3600
Logan – (435) 752-3601
St George – (435) 674-7007
Northern Truss Plant – (801) 952-3800
Southern Truss Plant – (435) 674-4737