Door and Bath Finish Hardware is not the most glamorous or exciting thing to choose for your home or business, but it is important for the look and function in your interior environment. The handles, knobs, faucets, and other hardware you choose can do much to add style and accentuate your home or office. Choose from all the best brands at Burton Lumber.
For questions or Expert help in choosing what is perfect for you, call us at the toll-free number below for Expert Assistance or a Free Quote!

Kwikset offers residential door lock solutions to homeowners who seek ultimate peace of mind.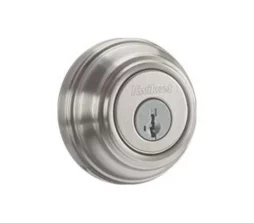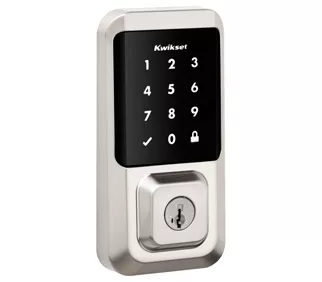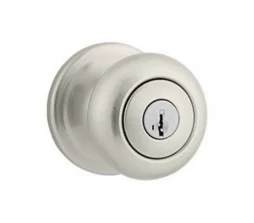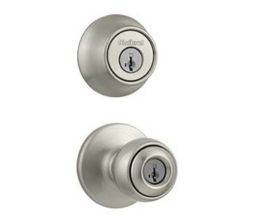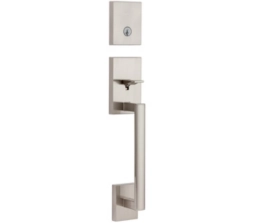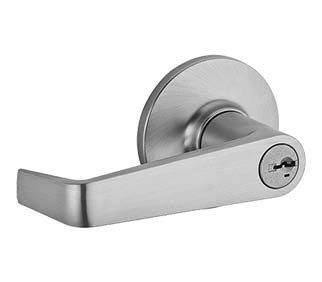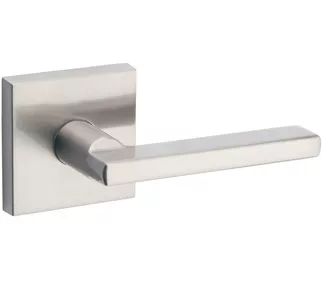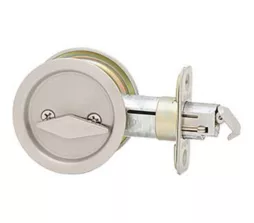 Kwikset Overprotects™ with Microban® Technology
A powerful added layer of antimicrobial protection that's built-in right into the finish of select Kwikset products. The active ingredient actually enables hardware to inhibit the growth of bacteria. Keeping door hardware cleaner, fresher, and more protected than products with untreated surfaces.

Completing homes since 2002, our aim is to transition houses into cherished abodes. By prioritizing design appeal and tangible quality, we've been dedicated to crafting products that you'll genuinely adore. Once adorned with Sure-Loc products, a house evolves into a home, resonating warmth and belonging.
Ridgecrest Modern door and bath hardware epitomize contemporary urban design trends, marked by its crisp aesthetics, streamlined contours, and seamless functionality. This range delivers an economical gateway to premium style and practicality.  Read more →

EMTEK Door Hardware
– (see door hardware catalogs below)
Emtek is dedicated to bringing interesting, well-made hardware back into American homes. They strive to provide a broad range of products that provide both superior performance and compelling design. The Emtek product line includes Door Hardware, Cabinet Hardware, Door Locks, Knobs, Levers, Entry Sets, Bath Hardware, Door Accessories, and Multi-Point Locks.
Read more →

Baldwin's distinct design portfolios offer beauty, quality and durability. Options to fit your project needs.
Eureka Collection
La Quinta Collection
Charleston Collection
Ventura Collection
Carmel Collection
Seal Beach Collection
Campbell Collection
Pamex complete details

→
Corona Collection
Edison Collection
Solano Collection
Recessed Fixtures
Shower Rods
Grab Bars
Hospitality Accessories
You may also directly call the location nearest to you:
Salt Lake City – (801) 952-3700
Holladay – (801) 277-2621
Lindon – (801)785-6858
Layton – (801) 547-9411
Heber City – (435) 654-3600
Logan – (435) 752-3601
St George – (435) 674-7007
Northern Truss Plant – (801) 952-3800
Southern Truss Plant – (435) 674-4737