Here at Burton Lumber we carry many of the foundation items and materials you'll need at the beginning stages of your projects. We provide a full range of Anchors, Fasteners, Rebar, Basement Window Systems, Window Wells, Safety Grates, Window Well Covers and Escape Ladders.
If you have additional questions, or special circumstances with a project, please call one of our Experts, or submit the Request Assistance Form. Once you submit the form, one of our Experts will contact you and answer any questions you have.
ANCHORS & FASTENING SYSTEMS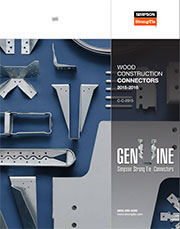 For more than 50 years, Simpson Strong-Tie has focused on creating structural products that help people build safer and stronger homes and buildings. A leader in Structural Systems, Research and Technology, Simpson Strong-Tie is one of the largest suppliers of structural building products in the world. The Simpson Strong-Tie commitment to product development, engineering, testing and training is evident in the consistent quality and delivery of its products and services. Simpson Strong-Tie® product lines include:
Structural connectors for wood and cold-formed-steel construction
Strong-Wall® prefabricated shearwalls
Strong Frame® moment frames
Rod systems for multi-story buildings
Fastening systems including Quik Drive® auto-feed screw driving systems
Simpson Strong-Tie® anchors and fasteners for concrete and masonry
Catalogs
BUCK WINDOW SYSTEMS


Boman Kemp Basement Window Systems provide the Homeowner with Living Space that is comparable to above ground square footage by enhancing natural radiant light and ventilation.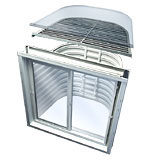 Boman Kemp Window Systems also offer the peace of mind that comes from knowing that family members can easily escape to safety in the event of an emergency. Boman Kemp Window Systems meets or exceeds the Egress Codes (Emergency Escape & Rescue Codes) of any Community.
Available are our innovative 18 gauge galvanized steel Buck Frames, 18 gauge galvanized steel Window Wells, double insulated vinyl windows, safety grates, covers and escape ladders.
Catalogs
Rebar & Misc Items
Misc. Items Available:

Simpson Holddowns
Simpson BPs
Nuts/washers
Cal-tie Winces
Talk to One of Our Experts
Call (800) 388-8191
You may also directly call the location nearest to you:
Salt Lake City – (801) 952-3700
Holladay – (801) 277-2621
Lindon – (801)785-6858
Layton – (801) 547-9411
Heber City – (435) 654-3600
Logan – (435) 752-3601
St George – (435) 674-7007
Northern Truss Plant – (801) 952-3800
Southern Truss Plant – (435) 674-4737