Burton Lumber has been supplying Home Builders across the State of Utah, as well as the surrounding intermountain area, with all their Building Material and Building Supplies for more than a hundred years. We are the largest full service lumberyard in Utah. As a family owned Building Supply business we pride ourselves in being able to supply all your lumber and building materials in a swift, professional way. Our service is unparalleled in the Building Supply Industry.
FRAMING MATERIAL
Burton Lumber prides ourselves on the quality of our products and the quality of our service. We carry or have access to every species available, and also carry dimensional and treated products for your convenience.
Dimensional
Treated
Timbers
Pine
Cedar
Redwood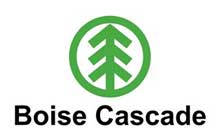 QuakeZone 2017 from Norbord Inc.
ENGINEERED WOOD PRODUCTS
Talk to One of Our Experts
Call (800) 388-8191
You may also directly call the location nearest to you:
Salt Lake City – (801) 952-3700
Holladay – (801) 277-2621
Lindon – (801)785-6858
Layton – (801) 547-9411
Heber City – (435) 654-3600
Logan – (435) 752-3601
St George – (435) 674-7007
Northern Truss Plant – (801) 952-3800
Southern Truss Plant – (435) 674-4737