Our team of experts at Burton Lumber knows that the doors and trim you choose for your home or business make a statement. Burton Lumber only offers products from the very best resources available at a value that is unmistakable. Make your selection from doors & trim that will showcase your home or business and add those individual accents that create a beautiful interior environment.

MASONITE Interior Doors
Masonite® doors will make your home more beautiful. They possess a distinctive style and flare that can accent a décor and even become the focus of a room or the exterior of your home. They provide arresting beauty, lasting durability, and timeless performance. Masonite is known worldwide for innovation, quality products, exceptional customer service, and a commitment to excellence. Over 80 years of dedication to innovation and technological advancements make Masonite® the brand that builders, remodelers, and consumers choose when creating homes of distinction.
Click Here to View or Download Masonite's full line of Moulded, Panel & Flush Interior Doors Collection Catalog.
Compare the Masonite® door.
Value – We offer you better products, superior options, more configurations, and exceptional service.
Variety – We provide the most comprehensive portfolio of styles, designs, textures, components, glass options, applications, and materials.
Quality – We promise durable, long-lasting doors in a broad range of materials and finishes.
Support – We are committed to providing exceptional customer support backed by solid warranties.
Innovation – We pride ourselves in really listening to our customers. We apply what we learn to create new and innovative products and services. In addition, Masonite operates one of the world's largest, private research & development facilities in the industry. Its responsibility is to capture new technologies and materials for use in future products.
Design/Style – We have the most extensive portfolio of designs and styles available anywhere.
Masonite is the undisputed leader in interior doors, with patented panel and door designs and unique styles that are only available from Masonite. We offer absolute, unbeatable value in entry doors. Masonite has the broadest range of panel designs, glass options, and available material choices – all at an affordable price.
Masonite Interior Door Catalogs
Masonite Interior Door Catalog
WOODCRAFT Interior Doors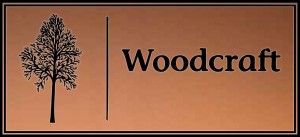 Woodcraft is committed to providing the highest quality wood doors and millwork in the region. These products are domestically produced and utilize fully sustainable and renewable resources. The services Woodcraft provides and the pricing of their products combined with their commitment to quality are paramount in achieving the ultimate goal of total customer satisfaction.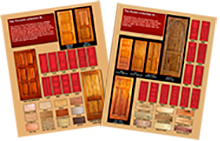 Every component is inspected multiple times throughout the manufacturing process to ensure quality in every product. Woodcraft uses only the finest materials available, balancing old world craftsmanship and the latest state-of-the-art equipment in their pursuit to exceed your expectations in the products they build and the service they render.
Quality is created in Woodcraft's, materials, tooling, processes, equipment, and a desire to be the best at what they do. They are not only committed to delivering a quality product in a timely manner, as ordered, but also to deliver value at a fair price to you, the valued customer.
WoodCraft Custom Wood Interior Door Catalog
View & Download WoodCraft Catalog
Files are made available for you in a web ready PDF format.

WoodCraft Custom Wood Doors
Talk to One of Our Experts
Call (800) 388-8191
You may also directly call the location nearest to you:
Salt Lake City – (801) 952-3700
Holladay – (801) 277-2621
Lindon – (801)785-6858
Layton – (801) 547-9411
Heber City – (435) 654-3600
Logan – (435) 752-3601
St George – (435) 674-7007
Northern Truss Plant – (801) 952-3800
Southern Truss Plant – (435) 674-4737