Liftmaster 8160 | Liftmaster 8550 | Liftmaster 8500

This Premium Series Garage Door Opener provides reliable, energy efficient performance year after year. The Motor Vibration Isolation System (MVIS®) provides quiet, smooth operation and comes fully equipped with Security+ 2.0® and MyQ® Technology.
Quiet yet powerful, your DC openers are better than AC. Most of the openers we offer can be adjusted to open up super-fast. The technology behind garage door openers have been improved over the years to keep you and your family safe. For this reason, we recommend purchasing a new opener when you replace your garage door.
8160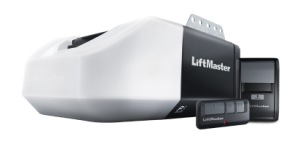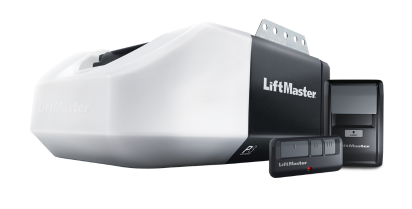 With its rugged reliability and exceptional all-around performance, the 8160 1/2 HP AC Chain Drive Garage Door Opener is the perfect choice if you want enhanced style, reliability, and the performance attributes of our best-selling drive system ever.
All LiftMaster Openers and Operators should be purchased through a Dealer and professionally installed.
• Heights: 7, 8, 10
• Series: Premium
• Drive: Chain
• Force: DC
• Motor Warranty: 4 Year
• Parts Warranty: 1 Year
Liftmaster 8160 More Details

→
8550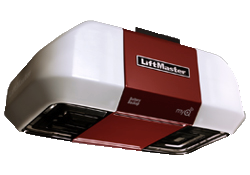 The Liftmaster 8550 is in a class of its own. With all the advanced features, you will want to check this opener out. It comes equipped with security+ 2.0 features, battery back-up, and MyQ technology. You can't go wrong with owning this garage door opener because it rocks.
• Heights: 7, 8, 10
• Series: Elite
• Drive: Belt
• Force: 900 Newtons
• Motor Warranty: Lifetime
• Parts Warranty: 5 Years
Liftmaster 8550 More Details

→
8500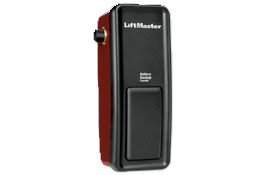 This sleek, space-saving design mounts on the wall beside your garage door, freeing up ceiling space. This Elite Series model comes fully equipped with Security+ 2.0®, MyQ® Technology and the Timer-to-Close system.
• Series: Elite
• Drive: Belt
• Force: 24 Volts
• Motor Warranty: Lifetime
• Parts Warranty: 5 Years
Liftmaster 8500 More Details

→
Professional Garage Door Openers and Accessories:
Talk to an Expert or Request Quote >>