Burton Lumber One of Utah's Energy Conservation Leaders
As one of the largest Building Material Supply Companies in the Inter-mountain Region …
… we are proud to be one of the leaders in our industry in sustainability and we are working with our community to be more environmentally conscious. We have fully embraced the mantra of "Recycle, ReUse and Reduce on every level. Read the December 21, 2013 article in the Deseret News "New solar projects in Utah, nation poised to come online"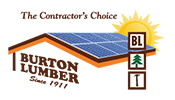 01/20/2015 - Upcoming Event: Burton Lumber Lindon Location goes Solar!
Our Lindon Location's "Flip the Switch" Event: January 20, 2015 | 8:30am to 9:30am MST | Live Google+ Broadcast starts at 9:00am MST
Join the LIVE EVENT CONVERSATION on Google+ Click Here. | Circle Us on Google+ to Learn More About Our Commitment to Energy Conservation.
01/20/2015 - Upcoming Event: Burton Lumber Layton Location goes Solar!
Our Layton Location's "Flip the Switch" Event: January 20, 2015 | 11:30am to 12:30pm MST | Live Google+ Broadcast starts at 12:00 noon MST
Join the LIVE EVENT CONVERSATION on Google+ | Circle Us on Google+ to Learn More About Our Commitment to Energy Conservation.
06/04/2014 - PRESS RELEASE: PRESS RELEASE GOVERNOR'S ENERGY AWARDS
Burton Lumber Honored as Utah Environmental Leader of the Year at the Energy Development Summit In Salt Lake City
01/21/2014 – KSL News Story Burton Lumber's Story on KSL News
10/08/2013 – ABC "Made 4 Utah" Burton Lumber's "Made 4 Utah
In September 2013 we finished installing approximately 4.5 acres of Solar Panels on the roof of our Salt Lake City location which made us the largest Utah based, privately owned solar array project in the state. We teamed up with electrical contractor, Hunt Electric, to design and install 2,676 solar modules. These modules will generate 642.2kW of electricity, which is the equivalent of:
74.2% of Burton Lumber's Energy usage at our Salt Lake Location
The Carbon sequestered annually by 501 acres of U.S. forests
CO2 emissions from the electricity of over 100 Utah Homes
Annual greenhouse gas emissions from 127 passenger vehicles per year
CO2 emissions from 68,568 gallons of gasoline consumed
Greenhouse gas emissions avoided by recycling 229 Tons of waste instead of sending it to a landfill
We are now studying our other 6 locations' energy needs throughout the state to see what we can do to be more efficient, and how we can reduce energy costs, and have planned to do future phases of solar arrays at those locations, as well as retrofitting the lighting, implementing recycling, etc.
We have an in-house Energy Manager who continues to look at every strategy for Recycling, Reusing, and Reducing our energy costs so that we can continue to partner with our community in being more Environmentally conscious and focused on sustainable and renewable practices.
Sustainable Business Practices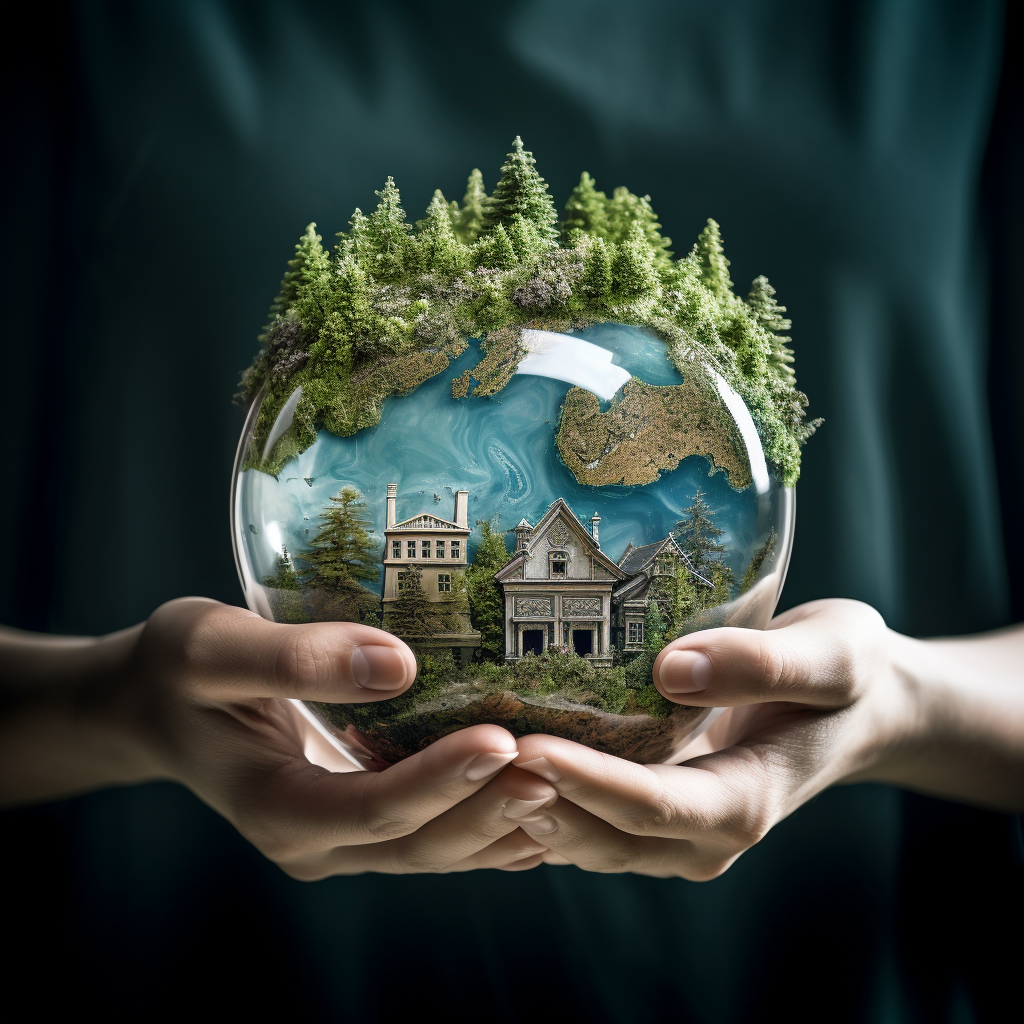 Burton Lumber stands at the forefront of sustainable business practices, championing a green revolution that underscores the symbiotic relationship between environmental responsibility and sound business economics. Their trailblazing solar project serves as a tangible testament to this commitment. It illuminates the fact that investments in renewable energy not only yield robust dividends for a company's financial health but also foster a healthier community and planet. In blazing this path, Burton Lumber isn't merely showcasing their forward-thinking approach; they're laying down the gauntlet for other enterprises, demonstrating that profitability and environmental stewardship can, and indeed should, go hand in hand. By doing so, they are redefining what it means to be a progressive business in today's world.
In 2008, we launched our paper recycling initiative, and today we process around 1.5 tons of office paper every two months. We've also established a cardboard recycling system, recycling an average of over 5 tons annually. Additionally, by introducing a commercial garbage compactor, we've effectively reduced our trips to the landfill and subsequently lowered associated fees.
In 2008, we initiated a paper recycling effort, and as of now, we handle about 1.5 tons of office paper bi-monthly. Alongside this, we've set up a cardboard recycling scheme that accounts for an average of over 5 tons each year. Moreover, with the integration of a commercial waste compactor, we've successfully minimized our landfill visits, leading to decreased expenses.
We've revamped the lighting in our facilities by transitioning from T12 bulbs to the more energy-efficient T8 and T5 fluorescent bulbs. Furthermore, we've decreased the number of bulbs per fixture to enhance energy conservation. In our shop, we've integrated automatic sensors on the floor that regulate the opening and closing of overhead doors, optimizing energy use for both heating in winter and cooling in summer. We remain committed to regularly reviewing other equipment and our HVAC systems, searching for additional ways to boost efficiency.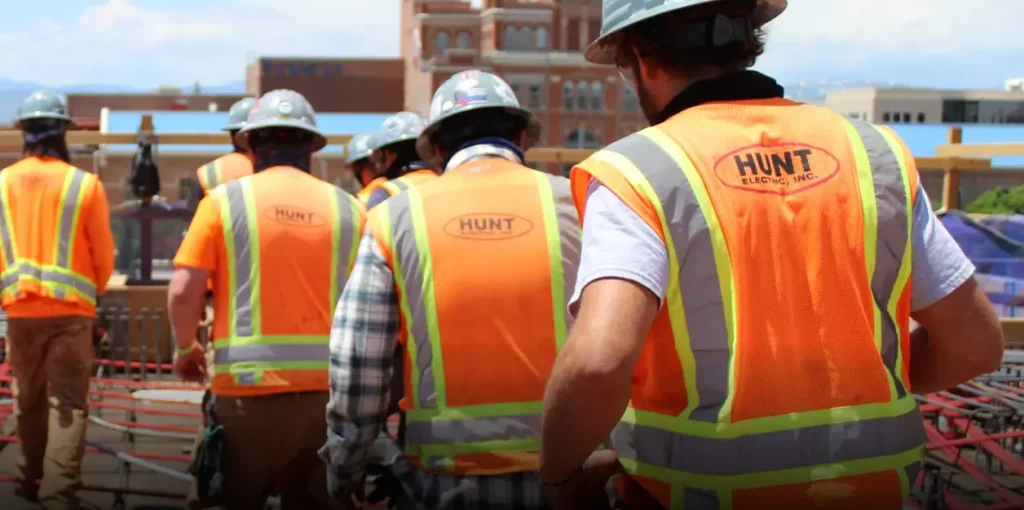 Energy Conservation Partners:
For over a quarter of a century, spanning 27 years, Hunt Electric has steadfastly anchored its reputation in delivering top-tier services across an expansive range of sectors. These include commercial, industrial, highway, healthcare, government, data centers, hospitality, and institutional endeavors that are spread across the vast expanse of the Inter-mountain West.
Hunt Electric's prowess is further showcased through its seven specialized in-house divisions, making it the eminent electrical, infrastructure, renewable, and data/communication contractor in the region. Our extensive palette of services covers the gamut from avant-garde, highly specialized design-build and installation for projects with multi-million dollar budgets to the more commonplace facility services. These also encompass tenant improvement build-outs, advanced lighting retrofits, and meticulous maintenance programs. Moreover, our licensing spans eight states, and we proudly highlight our remarkable safety achievement: a staggering 2.6 million man-hours without a lost-time injury.
Enhancing our service spectrum is our in-house engineering and project management team, bolstered by a tried-and-true cost control mechanism. Our Energy Division stands as a beacon, proffering the creativity and innovation of a niche provider while being underpinned by the vast experience of an established electrical construction titan. Hunt Electric's unwavering dedication to safety and unparalleled customer service has led to the successful design, execution, and maintenance of an impressive portfolio of solar, alternative energy, and infrastructure projects for our esteemed clientele.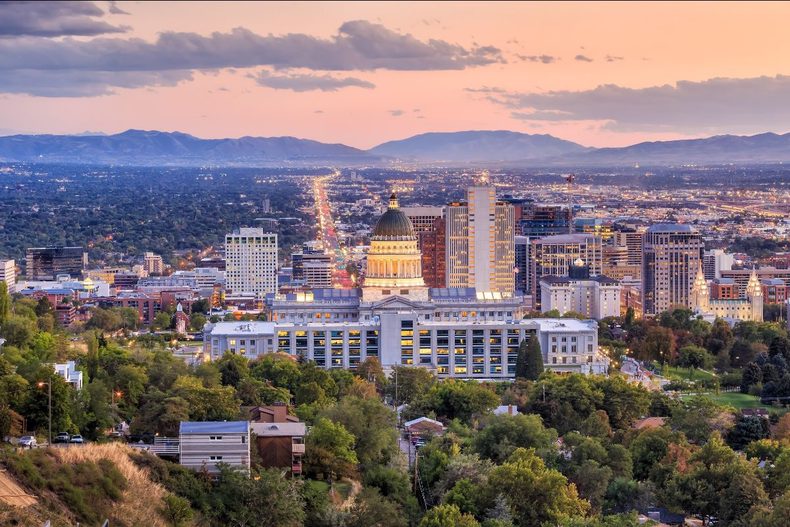 In summary, the synthesis of our longstanding legacy of service excellence, coupled with our comprehensive service offerings, ensures that Hunt Electric is the premier choice for businesses aiming for a luminous future.